When you are informed, you can talk about the ERA with everyone!  Click on the links below to learn more.  Be an informed AAUW member!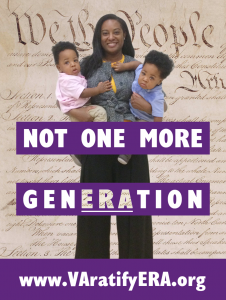 BE INFORMED!
Print and distribute at branch events or activities!
View this excellent ERA  slide presentation by Sylvia Rogers, Public Policy VP
Here is an interesting TED talk concerning the need for the ERA.
ERA Quick Facts can be downloaded and printed for distribution.

AAUW-VA encourages members to write Letters-to-the-Editor regarding the ratification of the ERA in Virginia.  Click Here to read some of the ones already published.
Maybe you can use them to help you write one of your own!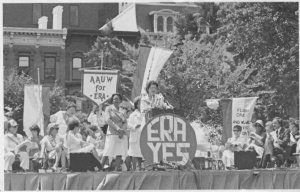 It's time, Virginia! Let's make history in the 2019 General Assembly!
Men, their rights, and nothing more; women, their rights, and nothing less.                                               __Susan B. Anthony