Vice President for Public Policy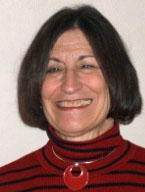 VP for Public Policy Leslie Tourigny

Public Policy/Take Action
Lobby Corps
Two-Minute Activist
2016-2018 AAUW of Virginia PUBLIC POLICY PRIORITIES
 Equitable access and advancement in employment for women, including vigorous enforcement of employment anti-discrimination statutes and adoption of additional protections to advance gender pay equity
Opposition to the use of public funds for nonpublic elementary and secondary education and to charter schools that do not adhere to the same civil rights and accountability standards required of other public schools
Access to quality, affordable health care and family planning support, including individual choice in reproductive decisions and equity in women's health research and treatment
Freedom from violence and fear of violence, including bullying, hate crimes, sexual harassment, and human trafficking
Greater availability of and access to a high standard of benefits and policies that promote work-life balance, including access to quality, affordable dependent care and paid family leave
Increased support for programs that break through barriers for women and girls in STEM (science, technology, engineering, and math) fields
Enforcement of and full access to civil and constitutional rights, including protection of voting rights.  Ensure that legislative districts are fairly drawn and government processes are transparent.
Enforcement of Title IX and all other civil rights laws pertaining to education
Passage and ratification of the Equal Rights Amendment

Public Policy Resources


AAUW Action Fund's Congressional Voting Record for the 114th Congress
(January 2015 – August 2016)
See why we work so hard to register new voters. Read the AAUW Action Fund's Congressional Voting Record for the 114th Congress (January 2015-August 2016), which provides information about elected federal legislators through the votes they cast on issues critical to AAUW priorities. Download your copy of the Congressional Voting Record here.

AAUW Help for Branch Public Policy Events
Is your branch holding a public policy advocacy event or activity? Let AAUW know so they can send you materials, spotlight your event, and more! Also, be sure to check out their resources pages for tips and best practices. Fill out the AAUW Upcoming Event or Activity Form to request assistance and materials.
After your activity or event is over, fill out the AAUW Event & Activity Report Back Form to let AAUW know how it went. AAUW wants to spotlight all of your amazing work! Not only that, but  your event will be counted toward meeting the goals of our Public Policy Impact Grant.