Norfolk Branch


In the Southeast District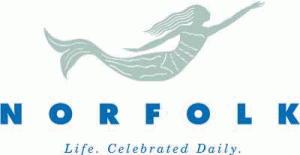 President:
Wilma Robinson

About Norfolk Branch:
Founded in 1902 as the College Club of Norfolk, we became the Norfolk Branch of AAUW January 1, 1918.  Our organization consists of approximately 40 members of all ages, religions, and ethnic backgrounds.  We welcome anyone holding a two- or four-year degree who is interested in education and furthering women's issues.
In keeping with its mission to promote education for women, the Norfolk Branch supports national and international grants as well as funding scholarships for local women to attend universities in Norfolk.  We recently completed the funding of the Mary Wright Thrasher Fellowship, which is a $100,000 AAUW Fellowship established to honor Mary Wright Thrasher, a former president of both the Norfolk Branch and Virginia AAUW.
General meetings are held monthly on the second Tuesday of each month at the Algonquin House Party Room, 7320 Glenroie Avenue, Norfolk 23505, at 7 p.m. except for the annual Holiday Tea held on a Saturday in December and an occasional Saturday luncheon or Game Day during the year.
The Book Group meets the third Tuesday evening of each month.  For more information about this special interest group, please email Sandy Tabachnick.

If you would like to receive an online copy of the Norfolk Branch monthly newsletter, please e-mail Wilma Robinson.