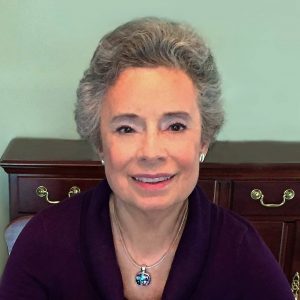 Suzanne Rothwell
Bylaws/Resolution Chair
Bylaws
The AAUW of Virginia Bylaws and Virginia branch bylaws contain governance history, policies and procedures for managing the organization, and information to conduct AAUW state and branch affairs. Questions? Please contact the AAUW of Virginia Bylaws Chair, Suzanne Rothwell
Amendments to the AAUW Virginia Bylaws and Resolutions
Proposed bylaws amendments and board resolutions are presented at the annual AAUW of Virginia conference held in April. These matters are voted on under the One Member, One Vote procedure. The deadline for submission is December 1 of the year before the annual meeting.
Proposed bylaws amendments must include a copy of the original section of the bylaws being amended, a marked-up version showing the specific wording of the amendment, and a clean version showing the language as it would be revised. The bylaws amendment proposal must include a statement of the rationale for the amendment. Each proposed resolution must include the specific wording of the resolution, a statement of the rationale for the proposed resolution, and a proposed plan for the implementation of the resolution.
Bylaws amendments and resolutions are to be submitted to Suzanne Rothwell, chair of the Bylaws/ Resolutions Committee by email. Please don't hesitate to contact Suzanne with any questions or for assistance. Please use the term "AAUW Bylaws" in your e-mail title.
Resources
AAUW National Bylaws
AAUW of Virginia Bylaws