AAUW advances gender equity for women and girls through research, education, and advocacy. 

EVENT of INTEREST:

July 20, 11:30-3:30
The Community Center, 725 Patrick Henry Drive, Blacksburg, Virginia
Donations Accepted    Organizer: VA Ratify ERA


Summer Leadership Meeting 
July 27, 2019, Harrisonburg     Pre-meeting Activities July 26
Hotel Madision    710 S Main St, Harrisonburg, VA 
The time is near!  Set your sails to make a difference in the lives of women and girls!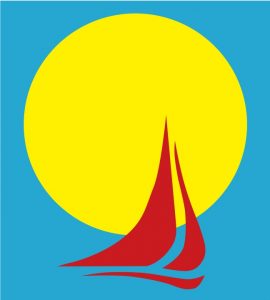 If you are new to your leadership role in your branch, this workshop is meant for you!!  If you are new to AAUW or just newly retired and looking for a way to make a difference, this Summer Leadership Meeting (SLM) is meant for you!!  If you just want to explore a new area of Virginia and combine a "mini" vacation with good fellowship and stimulating conversation and ideas, this workshop is meant for you!!  We hope that each branch will be represented by at least one member, but there is no limit on the number of members that can be sent from one branch.  Remember that AAUW leadership can be contributed in our community in many ways.
Meeting registration deadline is July 15.  Hotel rates good through July 5.
Or click on menu bar above.


AAUW WORK SMART ONLINE IS HERE!
Learn to negotiate your salary NOW!
Why does it matter?
The pay gap has lifelong financial effects that grow over time, from the ability to pay for education and childcare to saving for retirement, impacting women in nearly every profession. The Work Smart program teaches women at all stages of their career how to negotiate their pay, resulting in improved financial futures for themselves and their families.
Share with everyone you know! 
Take it yourself to be able to talk about it!


Congratulations!
Virginia Branches Celebrate 50th Anniversaries and Make the News!
The Reston-Herndon and McLean Branches each celebrated their 50th Anniversary recently.  Each event made the news, and you can read about it below.
 McLean Branch 50th Anniversary 
Reston Herndon 50th Anniversary



2020 State Conference will be held at the Holiday Inn & Suites Alexandria-Old Town, 625 First Street in Alexandria, from April 17-19, 2020. 
Click on "Conference"  on the Menu Bar at the top and
RESERVE YOUR ROOM NOW!

2020 AAUW VIRTUAL CONVENING
AAUW  announces plans for a series of virtual events in 2020 that will mark the 100th anniversary of women's right to vote, inform our members and supporters in a critical presidential election year, and move us all closer to a fully fair future for women and girls.
CLICK HERE TO LEARN ALL ABOUT IT.


AAUW of Virginia is dedicated to Creating a Feeling of Belonging for all within our branches.  Find information, resources, activities and more on the menu bar above:

Diversity and Inclusion

National Members!
We appreciate your membership and encourage you to attend upcoming events at an AAUW branch in your neighborhood. Click on Branches for information about a branch near you.